10 Tips To Celebrate Eco-friendly Diwali 2021
Esthetic Planners Blogs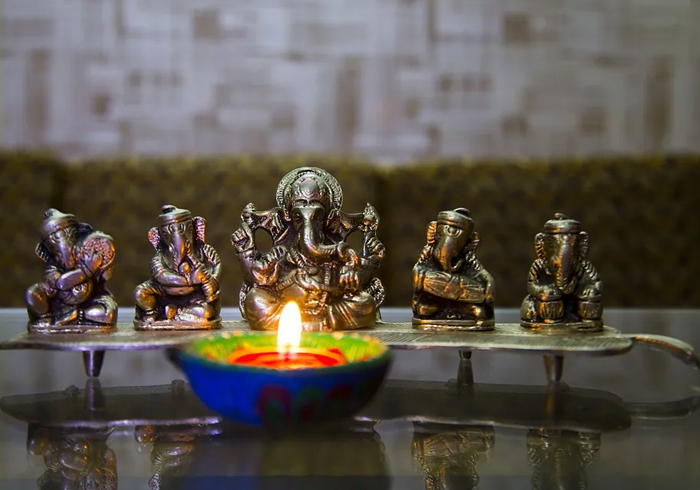 Diwali is a festival that commemorates the triumph of good over evil. It's a time for family and friends to get together and warm up. Diwali is all about connections, love, and sharing, and the true essence of the festival is celebrated when we consider others before ourselves! That means it's also a good time to ponder about the environment. That is why we must do all possible to celebrate Diwali in an environmentally responsible manner!
1. Exclude Firecrackers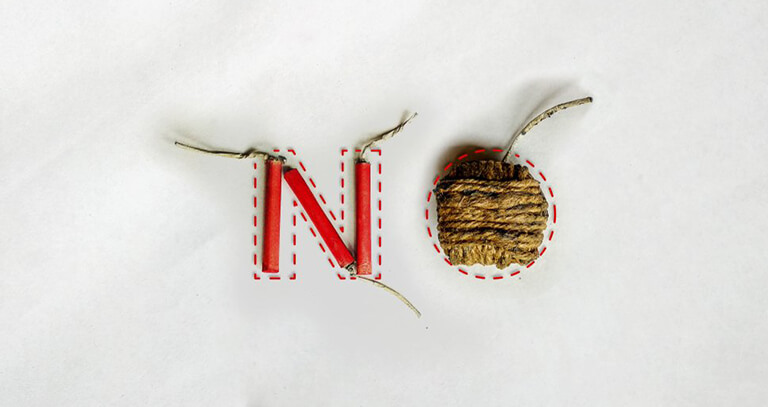 Simply gazing up at the sky on Diwali night, and you'll see that the smoke and dust obscures the stars! Those who suffer from asthma have a hard time around Diwali. It has been shown that the toxins released by firecrackers have a significant impact on air quality each year. Firecrackers contribute to noise pollution as well. Firecrackers also cause major burns in many children, with some even losing their eyesight as a result of unfortunate events. That's not everything... The trash that accumulates after firecrackers are set off is harmful, polluting our landfills and water supplies! There's little doubt that the best way to enjoy Diwali this year is to forego purchasing firecrackers.
2. Eco-Friendly Gifts For Diwali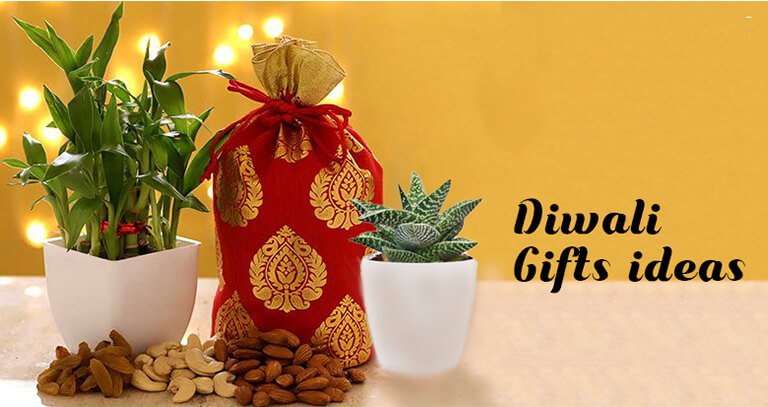 Many of the Diwali gifts we receive are useless to us and are discarded soon after the festival. Take your time when selecting gifts. Gifts of potted plants or seeds would be a welcome change from the usual sweets that only serve to make you gain weight! Eco-friendly wooden or terracotta artifacts, handcrafted paintings or crafts, organic food hampers, organic soap, and eco-friendly fragrances are thoughtful gifting options that do not pollute the environment. Recycled and up-cycled items are also great gifts that are one-of-a-kind and express your love for the environment!
3. Try To Gift Those Who Really Need Them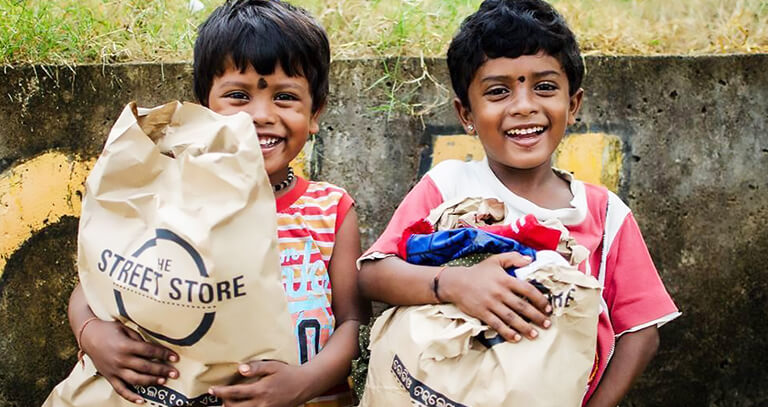 Every year, after Diwali, you are left with many, many boxes of sugary sweets that no one wants to eat! Make a difference this year by donating to an orphanage or volunteering at an old-age home. Choose to teach your illiterate maid to read and write. Give sweets or clothing to poor children who are in desperate need.
4. Avoid Wrapping The Gifts!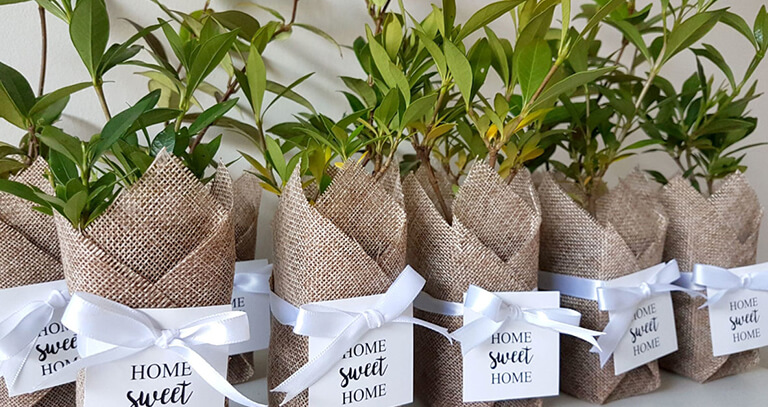 Please ensure that your gifts are not wrapped in typical gift wrapping paper while we're on the subject of gifts. If you must wrap them (for that element of surprise! ), do so in a unique way with newspapers. Plastic and metallic wrapping should be avoided. Another alternative is to use reusable muslin bags.
5. Shop Terracotta Diyas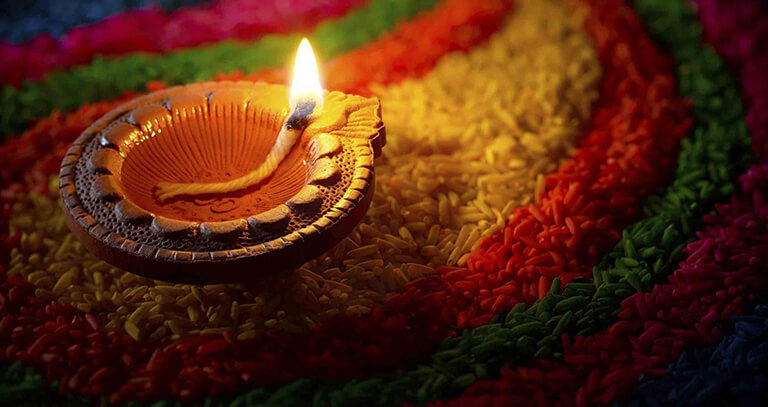 Metallic paint is commonly used to embellish diyas, which can be harmful if it comes into touch with oil or heat. Simple diyas are typically the safest option. If you absolutely must have decorated diyas, it's a good idea to purchase non-toxic paint and decorate them yourself. It's also a festive Diwali activity that the entire family can enjoy!
6. Go For Eco-Friendly Rangolis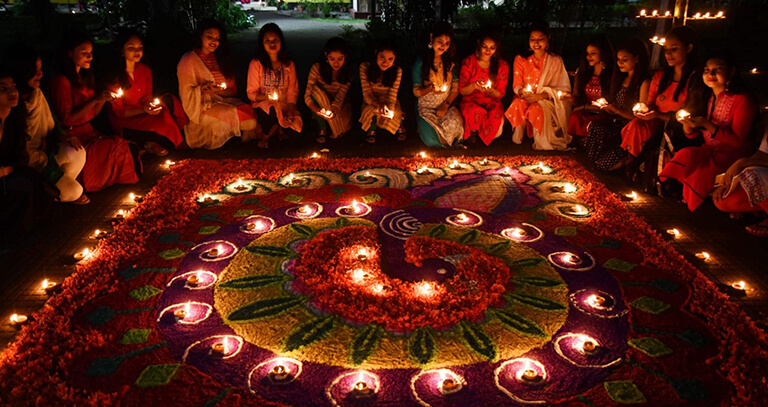 Metallic paint is frequently used to decorate diyas, but it can be hazardous if it comes into contact with oil or heat. The safest solution is usually simple diyas. If you absolutely must have decorated diyas, it's a good idea to purchase non-toxic paint and decorate them yourself. It's also a fun Diwali activity for the whole family to participate in!
7. It Would Be Best To Go Light On The Lighting!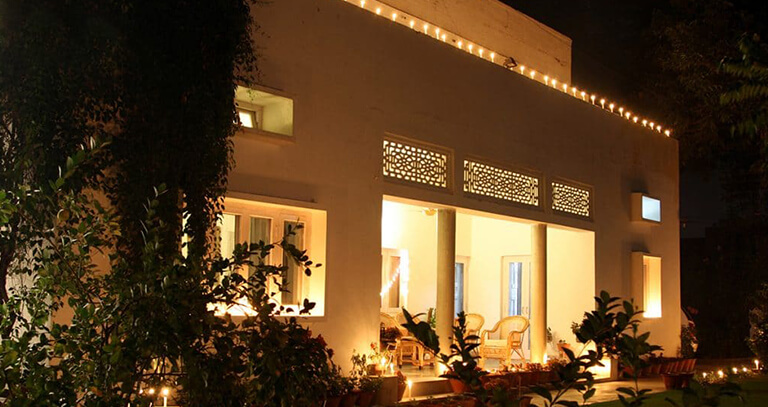 Strings of lights are commonly seen draped on the balconies and windows of practically every home during Diwali. Try to avoid using too much electricity, or better yet, use solar energy to power these lights for a green Diwali. LED lighting consume far less energy than traditional bulbs, so use them wherever practical. Use leftover cooking oil to light diyas to save money on petrol. Examine the wick to ensure it is burning cleanly and not emitting smoke into the air.
8. Eco-Friendly Diwali Decorations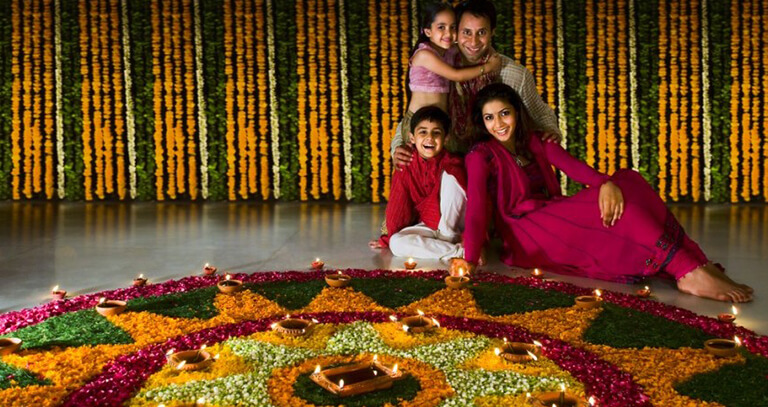 When decorating our homes, we should do away with anything that is synthetic or plastic. Use recycled paper to make decorations. Use flowers and leaves that are easily available in the neighbourhood. Save your diyas for next year instead of throwing them away. If you are giving sweets as gifts, put them in stainless steel boxes that your friends can use, rather than in fancy cardboard boxes that will be thrown away after use. If you are lighting candles, use old ones that you already have instead of buying new ones.
9. Donate To The Poor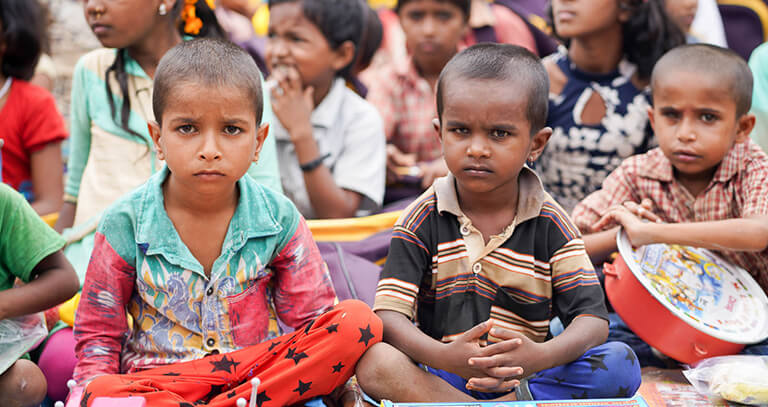 Nobody could describe the joy of giving. This Diwali gives away clothes that are in good condition but you no longer wear. Old bed sheets or blankets can also be given away to the poor; winter is around the corner and they will surely come in handy! Notebooks and textbooks and old books that you have finished reading can be given to the public library or to the local public school. If you have received too many sweets, by all means, give them away and brighten up someone else's Diwali as well!
10. Use Biodegradable Utensils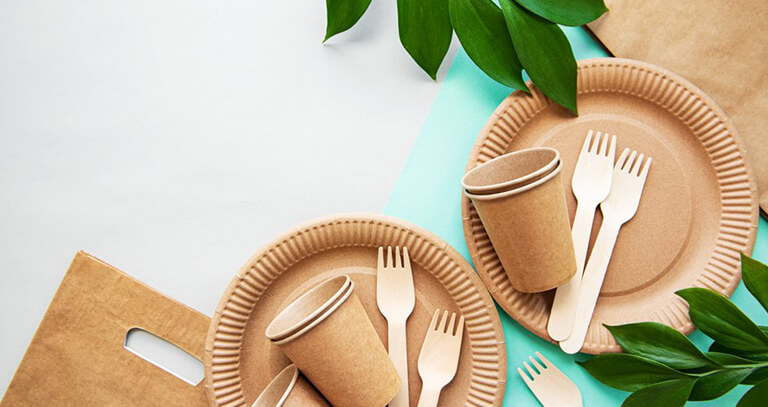 If you are planning a Diwali party, why not try to make it a zero-waste affair? Use steel plates and tumblers, and give return gifts that are organic and biodegradable. Do not buy plastic water bottles, instead offer water to guests in steel or copper glasses from a reusable jug that is made of glass or metal. To minimize the need for cleaning soap, you can line the plates with banana leaves that can be composted to make organic fertilizer. Biodegradable crockery is also available that can be turned into compost after use.
This Diwali season, if we can all be mindful of the environment and celebrate in a respectful and responsible way, the world will be a better place! From the ESTHETIC PLANNERS family to yours, here's wishing you a happy, safe and green Diwali!