7 Lighting Trends In 2021
Esthetic Planners Blogs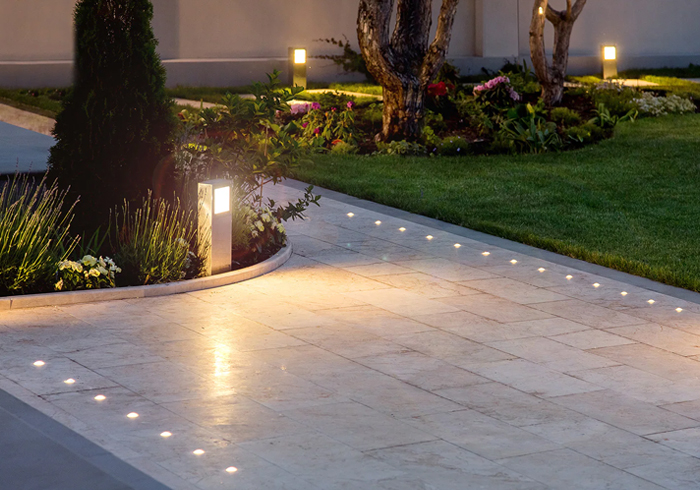 Lighting is an important element to include in the décor of your home or any other commercial/residential area. It is a crucial part of decorating your house, and it has the ability to drastically alter its entire feel and ambiance. Notably, depending on your architectural tastes, lighting improves the décor of every aspect of your property, particularly the outside.
Whether it's your landscape, deck, or back patio, the appropriate lighting can improve the overall appearance of the space. Because of the ever-changing nature of technology, many lighting fixtures now have sophisticated functions. Lighting décor choices, on the other hand, might differ from person to person based on their style and theme.
The Importance Of Lighting
Modern lighting trends are a synthesis of art and technology. As a result, changes in technology and art trends have an important part in shaping the characteristics, usefulness, and functions of various types of lighting techniques.
On the other hand, lighting offers much more than standard lighting fixtures. They play a functional role in integrating with the infrastructure and architecture of a space to improve aesthetics while improving the living/working style. Lighting trends for classic and modern homes and commercial spaces are the ideal combination of practicality, innovation, and beauty. Furthermore, they radiate refinement and grace.
Lighting trends for 2021 provide a unified spatial experience, boosting emotional connection inside space. Not to add, the lighting fixtures have a significant impact on the mood and experience. They may breathe new life into a drab backyard or a drab office.
So, let us discuss the #7 lighting trends of 2021 that you can incorporate in your residential or commercial space.
1. LINEAR LIGHTING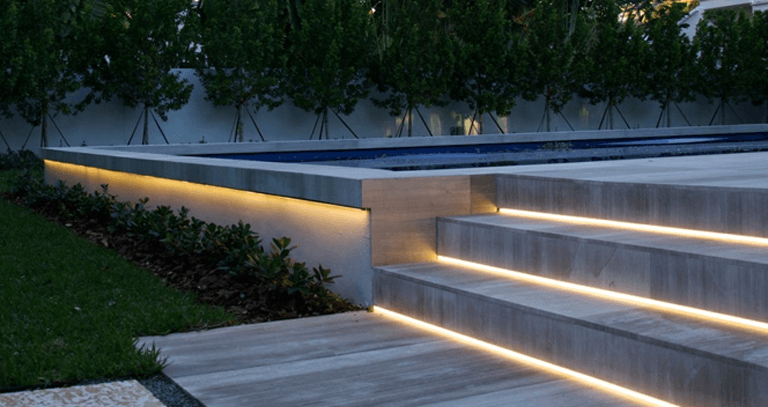 Linear lighting has emerged as one of the year's top trends. Linear architectural lighting solutions use light strips that are straight and crisp to brighten the space.
Linear lighting highlights numerous curves of an architectural area, whether in an office or on your back patio. Aside from the overall lighting impact, linear lighting draws attention to the sharp and jagged architectural shapes in your environment.
Whether you pick recessed, suspended, or surface-mounted lights, they create a lovely ambiance while also being more useful than traditional lighting systems.
2. SOLAR LED PATH LIGHTS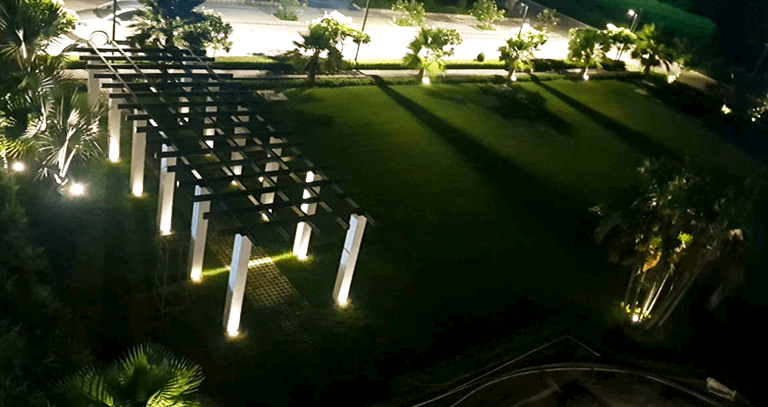 LEDs provide long-term durability, energy efficiency, adaptability, and, of course, illumination. While LEDs have always been less expensive than normal light bulbs and fluorescent lighting systems, they are quickly becoming a popular choice for architectural lighting elements.
Solar LEDs are the next stage in renewable energy, from patios to walkways. You may install LED path lights to brighten your front walkway. It will give security in low-light regions surrounding your home's exterior. In fact, it may give depth and a warm ambiance to your home's landscaping.
3. SECURITY LIGHTS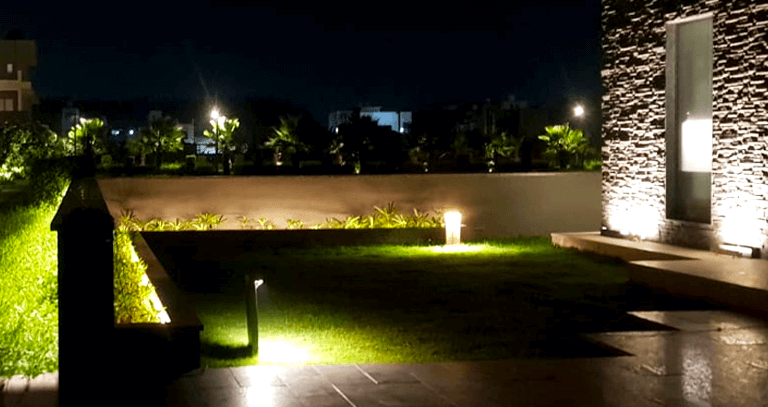 Security is a top issue in both home and commercial settings. The most recent technology advancements guarantee improved safety, security, and flexibility in architectural design with current features. Smart security lighting is also playing an important role.
With a single touch, you can manage smart security lighting in your house. Security lights are compatible with and maybe operated/controlled by, mobile phones, tablets, and a variety of other smart devices.
To increase usability and accessibility, they include motion sensors and voice command compatibility. You may benefit from increased security and better lighting effects in your house by managing the smart security lights.
4. STRING LIGHTS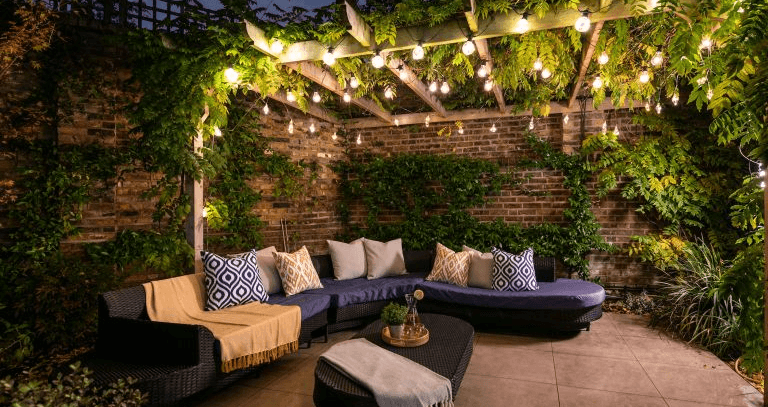 Have you ever thought of using string lights that sparkle in the dark? They are not only a seasonal decoration, but they are also finding their way to the top architectural lighting trends. Forget about the costly garden or landscape lighting that necessitates your time, energy, and effort. String lights have incredible properties.
Because sparkling string lights are so adaptable, you may use them in your garden or any other landscape area. They are quite efficient at increasing the depth of vision while also offering captivating aesthetics. LED string lights are both cost-effective and energy-efficient, depending on the level of quality they provide.
5. WATERPROOF FLOOR LAMPS
Forget about putting floor lights in your house; you can now include them into your out-of-the-house parties. Floor lamps can be a perfect option for your lighting needs on your deck, patio, or sunroom.
Furthermore, floor lights make for intriguing entry and pathway illumination. Waterproof floor lighting can be installed on your home's back or front pathways. They are adaptable and can turn any drab room into a vibrant one.
6. PATH LIGHTING (IN-GROUND)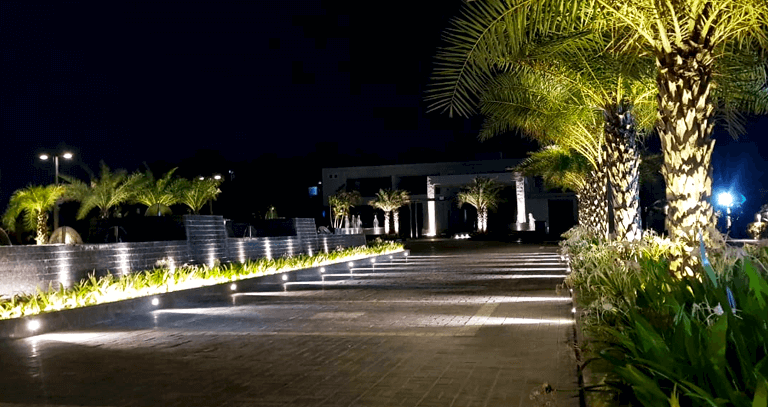 Have you ever noticed how lovely path lighting (in-ground) can be? In-ground path lighting is a practical and visually attractive architectural lighting solution. Furthermore, with youngsters and the elderly wandering around the house or business area, you can be confident that the chances of tripping and falling down in the dark are reduced with these in-ground path lighting lights.
7. SPOT LIGHTING
Have you lately added a fountain to your garden? Did you decorate your trees or even your swimming pool with lovely ornaments? Spotlights may make a significant impact on the degree of décor in your home or business.
Spotlighting lights certain areas in a way that no other lighting system can. Spotlighting is ideal for emphasizing ornaments or décor items. Furthermore, they are less expensive in contrast to pricey in-design architectural lighting trends. So sit back and relax while the architectural lighting fixtures contribute to the notable characteristics of your home design.
CONCLUSION
So, do you want to use one of the top architectural lighting ideas for your patio or deck? You don't have to spend hours looking for the greatest residential and commercial lighting specialist in the business. We provide a large selection of both contemporary and traditional lighting fixtures. We have the greatest lighting options to fit your demands, taste, and choice, whether you want to bring life to your drab backyard, office, or landscape.
You should not put off redecorating your yard, patio, or deck. Contact Esthetic Planners now to learn more about our services and lighting alternatives!!!