Top 7 Office Interior Design Trends to Follow in 2023
Esthetic Planners Blogs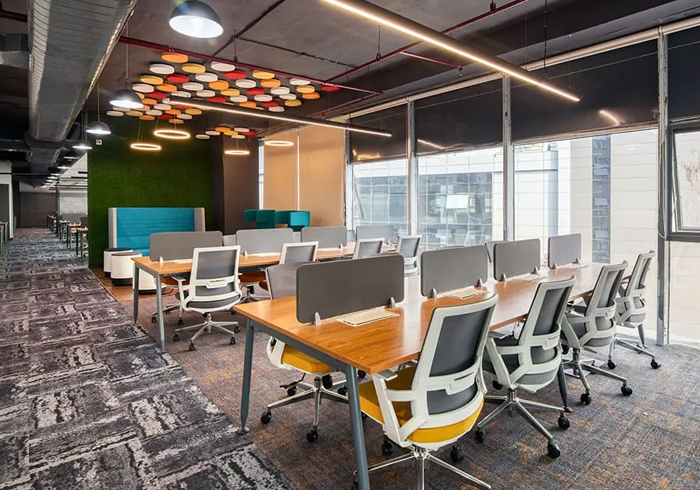 As we prepare to welcome 2023 and bid adieu to 2022, we are excited to see what office interior design trends will catch up in the new year. Not to mention, office design trends are constantly evolving. With new styles of working, and people becoming more aware of the importance of mental well-being in order to boost productivity at the workplace, there is a fresh take on interior design ideas for offices. Most offices are focusing on flexibility, sustainability, and comfortable surroundings. So, what exactly does the new year hold? In this blog, we'll dive deep into the office design trends that would pick up pace in 2023 and beyond.
Let's get started!
Hottest Office Interior Design Trends to Look Out For in 2023
Focus on Wellness
Wellness has become a hot topic, especially amid the pandemic. An environment that facilitates healthy living can make a huge difference to a person's overall well-being. Thus, there is an increased focus on creating an office space that supports employees' wellness. This wellness trend sets the tone for practicing mindfulness along with work, allowing employees to perform their best. So, you can see more offices fostering healthy, positive spaces in the months to come.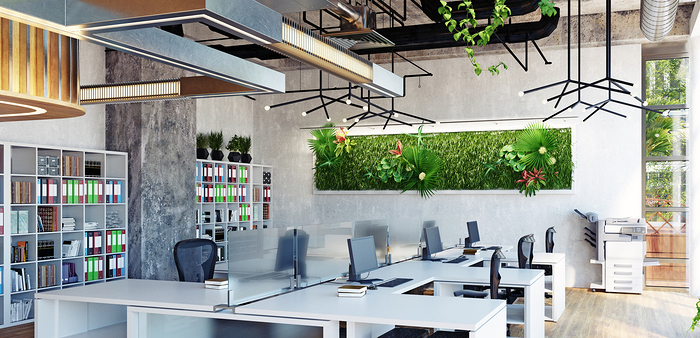 Nature in the Office
Living walls are just one example of the many ways one can add nature to the office interiors. Green walls, water walls, plants, natural building elements, etc. are some other examples of bringing nature inside. Having living plants in the office not only improved air quality but also helps reduce noise and boosts improves mood.
However, green buildings don't just mean adding plants around the office. Nowadays, sustainable office design practices are being used to reduce the carbon footprint and create a green place. Some sustainable practices include increasing the use of natural lighting, installing low-emission furnishings inside the office, choosing sustainable construction materials, etc.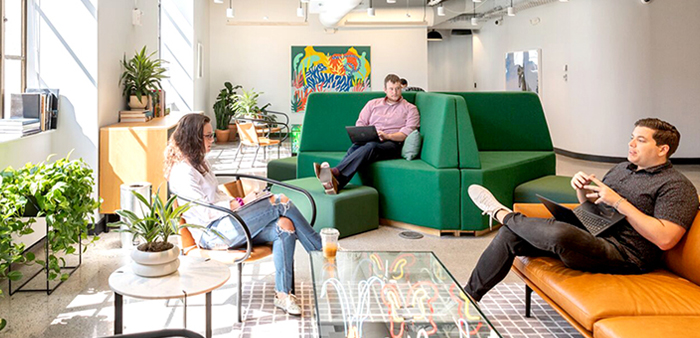 Dynamic & Flexible Workspaces
Dynamic & flexible office interiors or agile working will be among the fastest-growing trends in 2023. This allows employees to move around the office and pick a working mode that suits them best. Generally, a dynamic workspace includes different working zones, like meeting rooms, quiet working areas, collaborative areas, play zone, and the list goes on! The best thing about this trend in you can adjust or changes the spaces as per your requirements.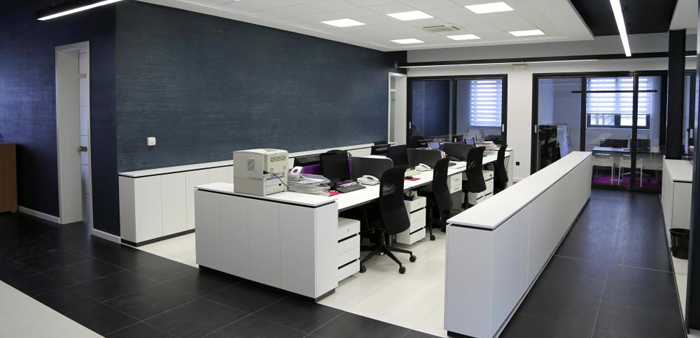 Office Interior Color Trends
The most trending color palette for office design for this year will be minimal and subtle. Neutral shades, like beiges, whites, and grays will be popular choices for offices in 2023 too. Besides, Pantone (classic blue), neo-mint, dusty green, and warm peach will also be widely seen as preferred color choices for the workplace. While you can pick any color for your office interiors, it is recommended to align your office interiors with the brand's statement color scheme. You can also pick a color that matches your business industry.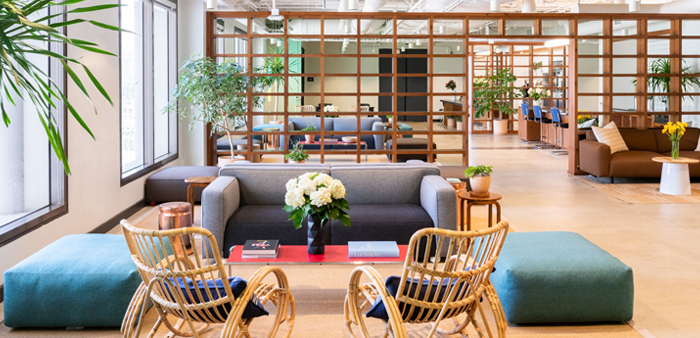 Community Spaces
The concept of creating community spaces has never been so important than now. The reason why this trend has become so popular is, it provides workers with a sense of belongingness, which improves the workflow. Community spaces foster communication among employees, which strengthens the company's culture. With such amazing benefits, there is no wonder that community spaces will be a major office interior design trend in 2023.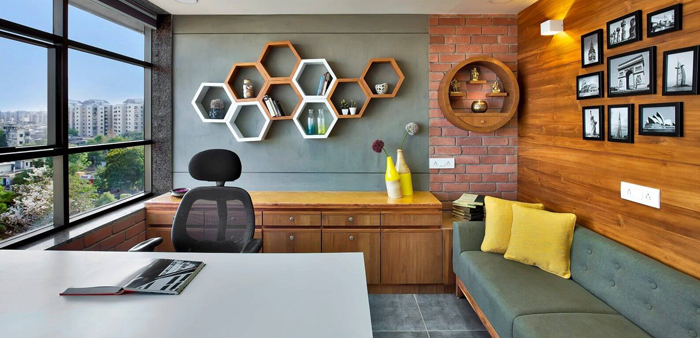 Personal Touches are in Vogue
More businesses are focusing on things that make their office unique. Adding personal touches to the workplace makes employees feel that they are an important part of the team. One example is, personalizing office walls with employees' photos or artwork that align with the brand. Asking the employees about decorative upgrade decisions is a great way to make them feel homely at the office.
Open Layouts
In 2022 and 2023, companies prefer office layouts that help people collaborate. As millennials love engagement and interaction today more than before, open layouts are quite popular. They allow for more creativity, flexibility, expression, and improved company culture. Employees will appreciate this trend, as they get the freedom to set things up as they like.
Ready to Recreate Your Office Interior Design?
Are you planning about redesigning your office but not sure where to start? Reach out to interior designing experts at Esthetic Planners. We assist businesses in designing agile workspaces that help improve employees' overall well-being enabling them to become more productive and efficient. Tell us your requirements, and we'll design your office interiors in a way that not only reflects your brand's identity but also make it look more stylish.