8 Nature-Inspired Home Decor Ideas for Soothing Interiors
Esthetic Planners Blogs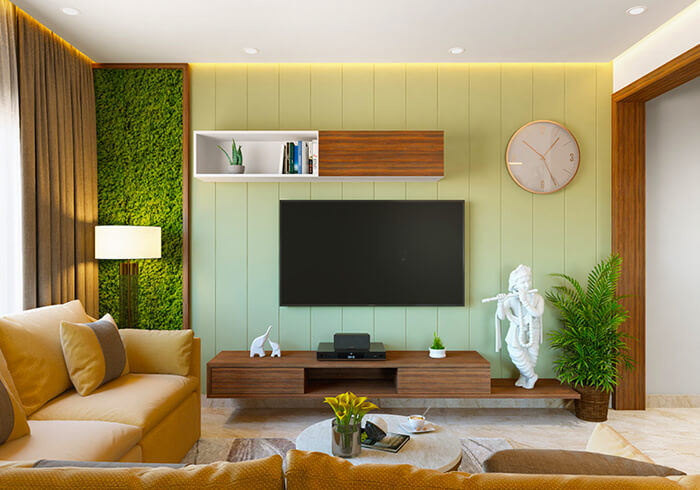 The ability to bring nature into home is something almost every homeowner attempts to do. The deep-rooted desire to connect to nature encourages human beings to decorate their home interiors with nature and nature-inspired elements. Wood furnishings, earthy colors, natural fibers, indoor plants, etc. replicate the soothing effects of nature and bring tranquility indoors.
Let's look at some nature-inspired decor ideas you can incorporate into your home-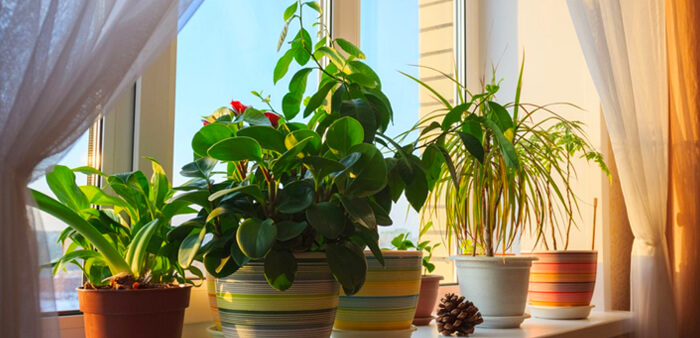 Indoor plants
What easier way to bring outdoors in than by adding plants? One simple decor tip is to create an inviting space with greenery or indoor plants of your choice. It could be a large plant in the living room or a centerpiece on the table. If you don't have green fingers, look for evergreen plants that are easy to look after.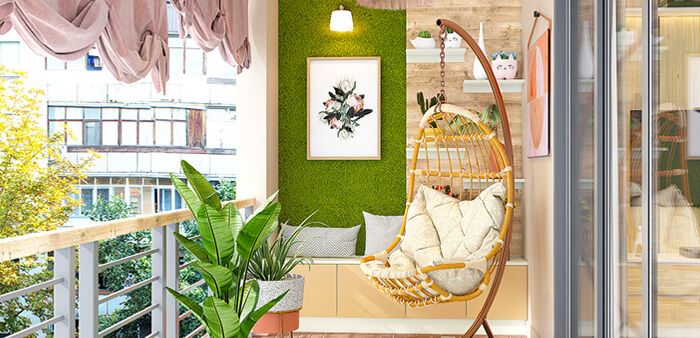 Nature-inspired artwork
Nature living room ideas are not limited to just greenery, though. Nature-inspired artwork, like natural wall decor, is another wonderful way to turn your surroundings into a serene and soothing space. You can add appealing artwork to your room to create visual interest and match it with a pop of color.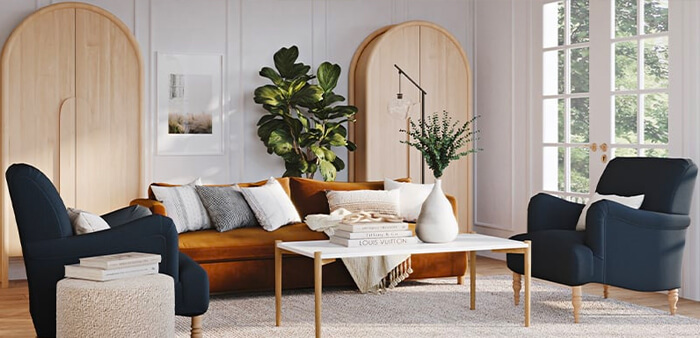 Earthy colors
Natural colors evoke a sense of calm. For example, warm earthy hues, like greens, browns, or gentle blues create a natural room aesthetic and make your space look classy. Also, natural colors like beige, gray, or white make a calming neutral color palette. All these colors complement nature-inspired interior home decor.
Not sure which color palette should you choose for your home interiors? Talk to interior designers who offer landscaping services and interior decor consultation to turn your home into a dreamy space.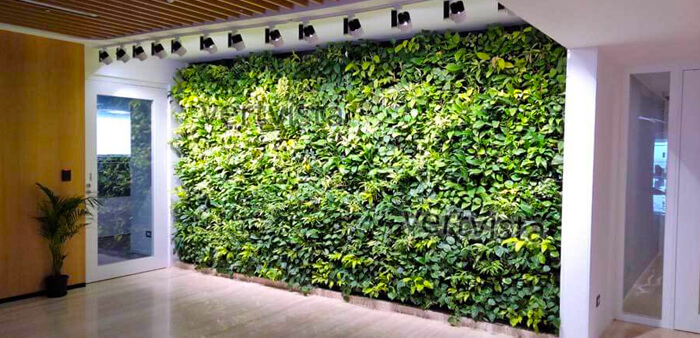 Living wall
Living walls or vertical gardens are not only visually appealing, but they also make the surroundings look cool. Don't forget its health benefits! A living wall improved air quality and create a soothing, relaxing environment. You can combine plants and organic materials to create an artwork alive with nature.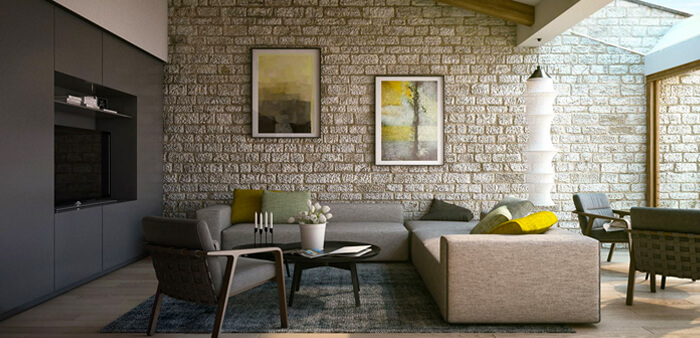 Stone textures
Create a bright urban oasis with nature decor anywhere; living room, lobby, or even bedroom. In addition to adorning natural wall hangings, you can take advantage of the textured-accent wall. Just make sure to pick a color palette that goes well with the tone of the rock. One more thing you can do is to choose bedding made of natural materials, like linen. Further, in order to add more warmth to the space, bring in textures with a blanket or a jute rug.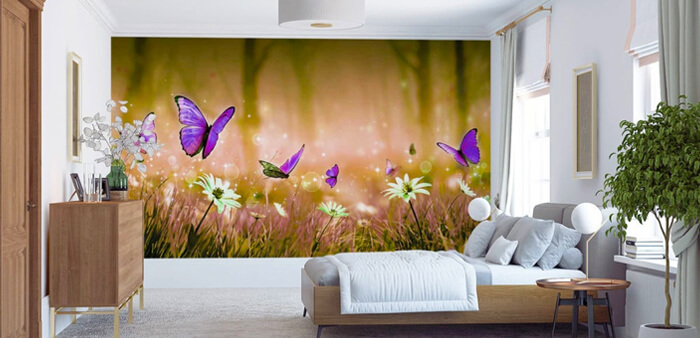 Nature-inspired wallpaper
Natural wall decorations don't have to be 3D always. By simply adding a floor-to-ceiling wallpaper of any natural pattern, greenery, flowers, or landscape can do an excellent job. Even the slightest nod to nature decor will create a captivating scenery in your interiors and fetch you compliments.
Natural wood decor
Embracing natural wood to decorate your home interiors is trending for the last few years. Metal, stone wood, etc. create a connection to the outdoors and make your space cozy. Also, using raw materials for home decor adds authenticity to interiors of any design or style.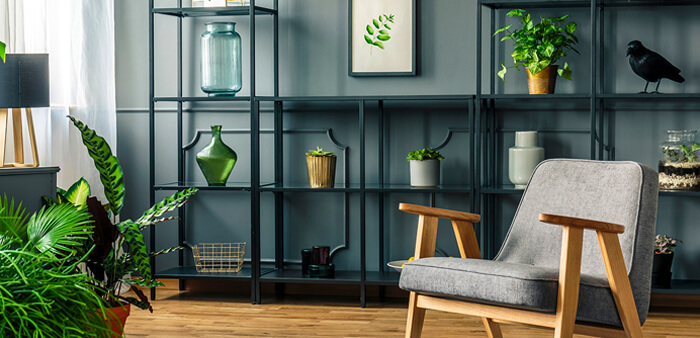 Nature-inspired accessories
Nature-inspired accessories can also add sophistication to your home. For example, a hardwood-crafted cabinet is a decorative accessory that inserts a stylish finish to the room. Or, showcasing dried branches (like that grape wood) is a beautiful display for a shelf or dining table. A handwoven underfoot jute rug is another great nature-inspired accessory for interiors.
Looking for interior designer-approved nature decor for your home?
Work with our expert interior designers to turn your space into a beautiful abode. Whether you want landscaping services in Chandigarh or seek interior decor ideas for your home, we can help you achieve your 'dream home' look in no time. Schedule a consultation with us to get started today!