Spruce Up Your Landscape With These Pro Tips!
Esthetic Planners Blogs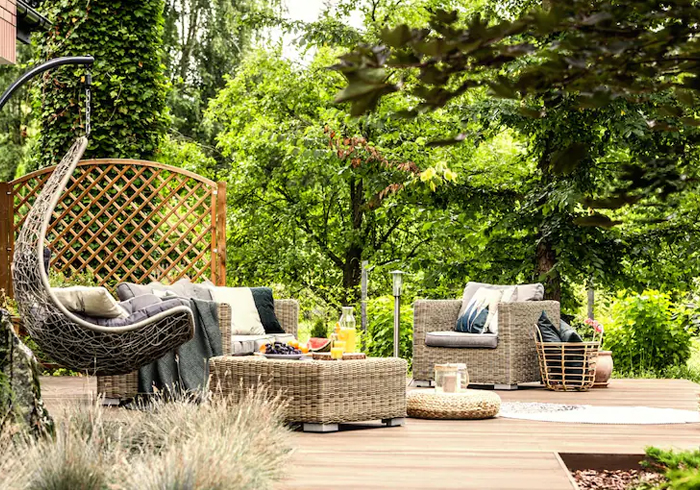 Are you tired of looking at the same bland landscape? Do you want to transform the look of your backyard? All you need are a few creative tips and a little bit of planning, and you can create an eye-catching landscape that will increase the curb appeal of your place. So, without further ado, let's put light on unique landscaping tips to spruce up your space like a pro.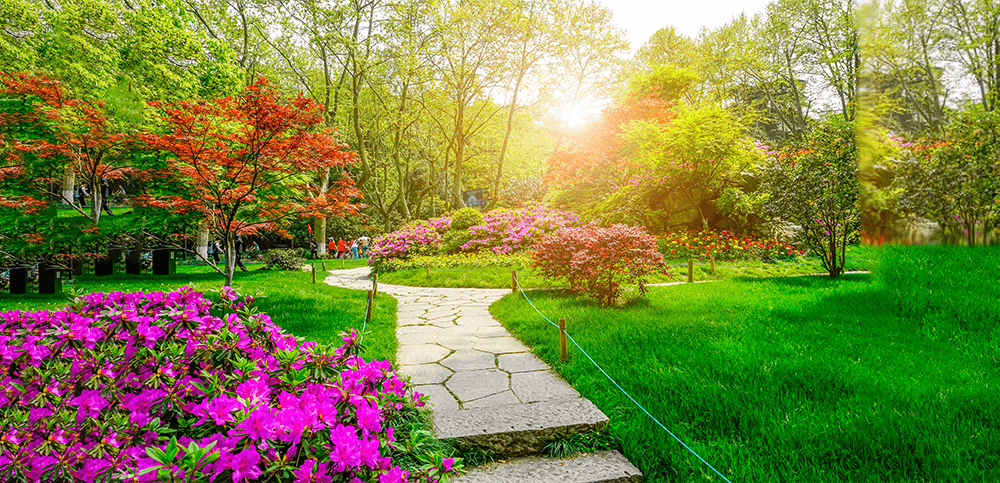 Add color to your landscape
Of course, a well-maintained, healthy-looking lawn boosts the look and appeal of your landscape. Aside from having a lush green lawn, add some color to your lawn. You can add colorful shrubs or flower beds, or evergreen colorful plants to give extra oomph. You can also paint the planters to give your backyard a simple makeover.
Adorn your landscape with potted plants
When you don't have a lot of space in your yard, digging up the lawn to create flower beds or borders is a bit difficult. In that case, you can define your landscape with potted plants. Experiment with different shapes, colors, and placements of containers. Or, mix and match colorful plants to bring a more charming vibe to the landscape. Talk to the best landscape service providers in Chandigarh for inspiration.
Renew the concrete patio
Do you have a concrete patio in your backyard? If yes, bring it to life by coating it in masonry stain. Staining concrete is an easy and cost-friendly way to update the look of your landscape. Pick any color or pattern you like. Besides, you can lay slate tiles over concrete to give a more sophisticated, elegant appearance to the yard.
Lay colorful mulch
Have you tried again and again to grow grass evenly across your lawn to no avail? Don't worry! Simply lay colored mulch on flower beds, and it will give your space a finished look. This pro tip not only gives your landscape a fresh, crisp look but also cuts down on weeds. You just need to pick a color that goes well with your home's exteriors.
Consider form and texture
When it comes to landscape design, varying texture and form is an excellent way to spruce up your landscape. Some evergreen plants, though lacking flowers, have foliage that offers diversity in texture and form. Browse the Internet or magazines to find DIY landscaping tips to enhance the beauty of your landscape.
Spice up your landscape with garden accents
Want your landscape to have some personality? A few garden accents placed thoughtfully across the backyard will completely revamp its look. For example, you can add outdoor mirrors to create a secret garden. Or, you can hang Edison lights over the uncovered parts of your patio. Installing solar pathway lights is also a great idea.
Create a focal point
A focal point serves to draw attention away from other areas of the yard. It could be a variety of things, like a bunch of colorful flowers in the center of the yard, a fountain, a patio bar, or garden decor accessories. Other focal tools to move the eyes through the landscape could be landscape boulders, large flower pots, a fire pit, or a swing.
Our final thoughts on sprucing up a landscape
These handfuls of creative tips can make a big difference when you are trying to spice up your landscape. Need expert advice on DIY landscaping tips? Reach out to the best landscape designer in Chandigarh. From planning to execution, we offer complete landscape and interior design solutions that cater to your unique requirements. Discuss your ideas with us, and we'll give wings to your imagination.