A Closer Look at the Classes of Services Offered by the Best Landscaping Services Provider
Esthetic Planners Blogs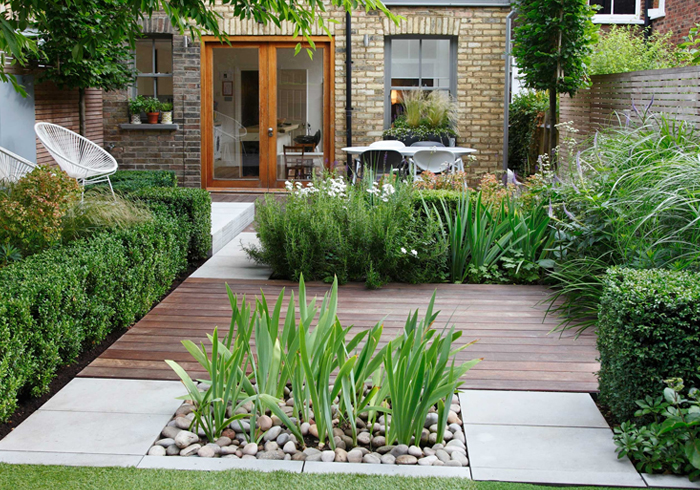 Landscaping the surrounding of your residential space is one of the obligatory needs that improve the aesthetics of your property. The Landscaping services not only help you in creating a beautiful garden around your property, but they help you in several other services. Suppose you are about to hire landscaping services in Chandigarh. You need to understand the extensive types of services that these landscaping services offer you.
Several landscaping services offer you unparalleled services. It may include general maintenance only. Some may provide you with detailed landscaping to completely remove weeds, debris, and other harmful components to your garden. However, there are a few must-have services that you should always expect from the best landscaping services provider. In this editorial, you will find out about the different types of obligatory services that you must expect from an ideal landscaping service provider. So, read the full column and understand how to get the best value from your service provider.

Spring fall clean up
The primary and the much-needed service that you must expect from the landscaping service provider is spring clean-up. When spring comes, the plants and shrubs in the garden shed a lot of leaves. It includes green and brown leaves that may ruin the aesthetics of your garden. In such cases, Landscaping services offer you an in-depth cleaning which offers you the bed maintenance in your garden.
Along with that, the landscaping services also provide you segmentation of grasses and integration of perennial. After the clean-up, the service provider will then ensure edging of the beds and racking of the mulch to offer a clean and sharp look. This spring-cleaning service is a service that every garden needs three times a year
General/detailed bed maintenance
This is another type of service that you should always expect from your landscaping service provider. It is a service that offers you overall maintenance and detailed maintenance where the landscape service providers clean the weeds, trim the ground cover, and remove all the debris gathered over your garden bed.
In general maintenance, the landscape service providers also remove all the stale blooms and track the browning of leaves to cut them out. Branches also get removed to ensure that your garden, in the end, has an enticing look. It is a must-have service to expect in your landscaping services.

Hedging/pruning
Hedging and pruning in your garden are services that improve your garden's plant health and increase performance. Landscapers offer you these services at a certain time of the year when it is much needed. At the optimum period, the plant gets pruned by professionals to increase its performance and living conditions.
Plants like Hydrangea are the best example of plant species that need pruning. Pruning is typically a service that ensures maintenance of the size of the plant species. The professionals also remove the spent blossoms and eliminate all the dead branches or are affected by any disease. This promotes regrowth and improves the life of your garden plants.
Hedging is more of a simpler service that includes nothing but giving geometrical shape to your garden plant. Pruning is a service you should always opt for, as it offers health benefits to your garden plants. These services are equally important in landscaping as they ensure your garden's health and aesthetics.

Plant health care service
Plant health care services are also famous for plant protection and feeding. It is a part of your landscaping services in which the professionals feed your plants with nutrients by integrating them into the soil. Some of the plants in your garden are heavy feeders. This implies; that these plants extract a lot of nutrients from the soil, leaving the soil lacking nutrients.
This is an essential service where professionals integrate all required nutrients into your soil in such cases. Besides, in these services, you can also expect the professionals to eliminate the disease in your garden plants through several approaches, including pest prevention, weed elimination, and many more. The experts make sure that they are preventing all potential plant diseases from affecting the plant in this service.
In these services, the professionals deal with a few serious plant problems that include black spots in plants, bagworms, Aphids, and many more. This service may or may not be included in your package as per the budget. So, it would be best if you enquire with your service provider.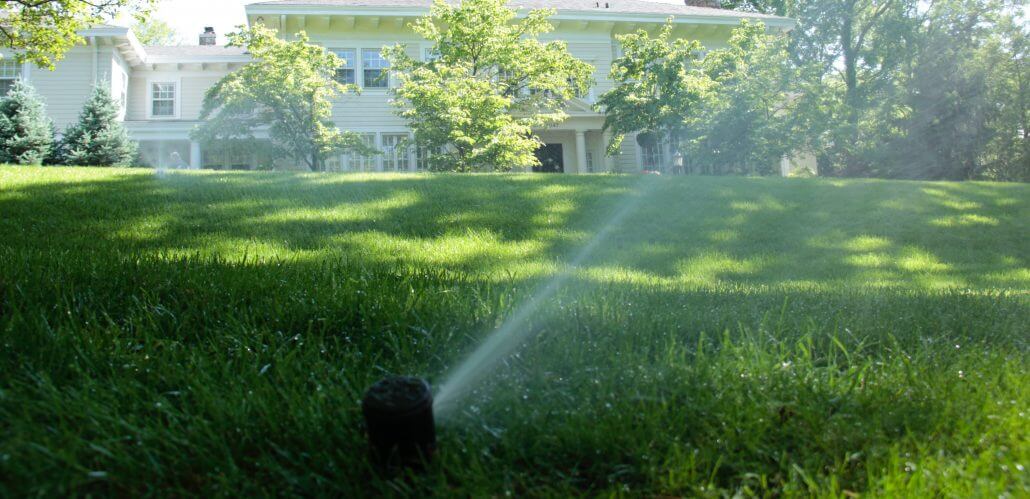 Irrigation system start-up/shutting down
It is another service that gets included in maximum landscaping agreements. Most of the owners start their irrigation during the spring season. So, it is a service that you must expect during the spring. The primary reason this service is not a part of your package in summer and winter is that during the winter, you start the irrigation system, and the water inside the pipe can freeze and expand. This will damage the whole irrigation system. That is why any professional landscaping services will always suggest you start up your irrigation system during the spring.
Further, when installing an irrigation system, the damage can be overwhelming and may demand a complete change of the system. Thus, avail of these services when it is the right time of the year. However, this is a must-have service that you must expect from your landscaping services.
Seasonal display
The seasonal display can be referred to as a service where the landscaping service providers add extra layers to your garden to offer annual spring flowers, holiday greens, and many more.
Some common services that come obligatory in your package
Besides these above services, you can find some regular services from the best landscaping services provider. It includes:
Mulching
Leaf removal
Lawn mowing
Conclusion
Wrapping up, these are some of the obligatory services that you must expect from your landscaping service provider. Now that you are pretty aware of all the services, you should expect the same and check while hiring any landscaping service provider.